2021 CLÁR Programme
The 2021 CLÁR programme was launched on 15th March 2021 by Minister for Rural and Community Development, Heather Humphreys TD. A total of €5.5 million is available under the CLÁR 2021 programme, a 10% increase on 2020 funding.
This scheme might be of interest to some of the groups in your network, particularly Measures 3(a) and 3(b) and the new Innovation Measure.
Measure 3 focuses on Community Wellbeing Measures in the areas of:
Community Gardens and Allotments
Mobility and Cancer Care Transport
The new CLÁR Innovation Measure is targeted at piloting new ideas and outside-the-box thinking which address specific challenges faced by communities in CLÁR areas, including those associated with rural isolation, village decline, service accessibility, population change, social disadvantage and marginalisation in communities within the CLÁR areas. This Measure seeks to support fresh ideas and new ways of working that might not otherwise be identified or supported.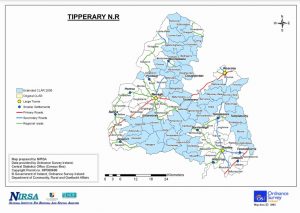 How to apply:
Measure 3(a) are administered via the Local Authority. Please contact your Local Authority directly for an application form.
Applications for 3(b) should be submitted directly to the Department at CLAR@DRCD.gov.ie by the 7th May 2021.
Applications for the new Innovation Measure are to be submitted using the same method by 21st May 2021.
Please note that the Department may not be in a position to follow up regarding missing documentation or incomplete application forms. Incomplete application forms may not be considered.
Further information:
Details of the various measures, including the relevant Scheme Outlines, are available on the DRCD website at https://www.gov.ie/en/policy-information/91ba52-clar/.
You can find the CLÁR funding areas in your county here: https://www.gov.ie/en/collection/ab7580-clar-funding-area-maps/
Thanks to the PPN Newsletter for the above information. https://www.ppntipperary.ie/current-news/