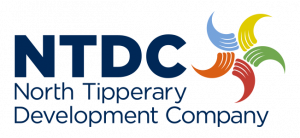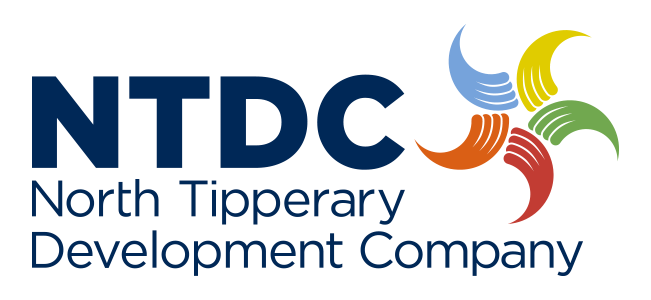 North Tipperary Development Company (NTDC) is a Local Development Company delivering community, rural, social inclusion, youth, family support and supported employment programmes across North Tipperary.
We are recruiting for the following positions:
North Tipperary Development Company (NTDC)
CHILDCARE
NTDC is currently looking to recruit experienced Early Years Professionals to help in our busy Roscrea Childcare Centres for:
AIMS Position
Full Time Childcare Assistants
Relief Positions.
The successful candidates will have:
Minimum FETAC level 5 in childcare
A minimum of 2 year's paid experience working in a professional childcare setting.
An enthusiastic attitude and a caring disposition towards children
Ability to work as part of a team and independently
Excellent interpersonal and communication skills
Benefits:
Salary commensurate with qualifications and experience.
Company Pension plan
Paid Maternity leave
Paid Sick Leave
Generous Annual Leave
Short-listing of candidates will apply.  A panel will be formed from which future positions may be filled.
Applications by application form and cover letter marked 'Child Care Professional' to:
Brenda Small, Little Learners Childcare, Roscrea, Co. Tipperary.  For a full job description and application form please email: BSmall@ntdc.ie or phone 0505 23568.
Closing date for receipt of completed applications is Friday 15th October .
Ascend Domestic Abuse Service for Women, North Tipperary
Outreach Worker – Part Time (Nenagh Area)
NTDC invites applications for an Outreach Worker with responsibility for supporting women who have experienced domestic abuse. The work will involve the provision of support, advice, advocacy, and general information to clients and accompanying clients to court.
The successful candidate will have:
A recognised third level qualification in a related field, and
A minimum of two years previous employment experience working with clients one to one in a supportive role
Full driving license and computer skills
Garda vetting will apply to this post
This post is funded by Tusla. This is a part time position –subject to funding. Short-listing of candidates may apply. A panel may be formed from which future positions may be filled.
Applications by completion of application form marked 'Outreach Worker'- to:
Ascend Domestic Abuse Service Manager, by email to kmaher@ntdc.ie to reach us by 5.00pm Friday, 30th September 2022.
For an application form and job specification please visit our web-site: www.ntdc.ie/programmes/ascend
For more information on Job Specification, outreach-worker-job-specification-2022
To apply for the role, outreach-worker-application-form-2022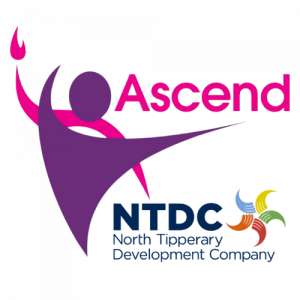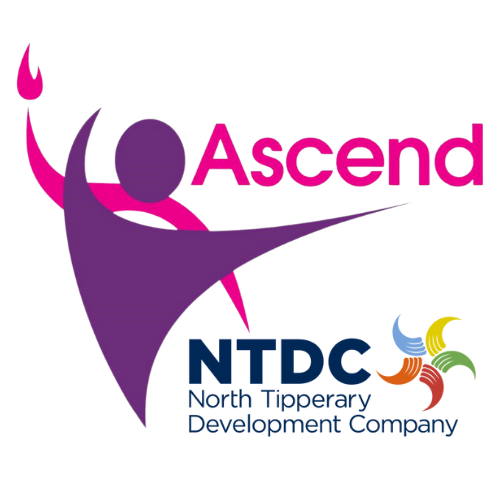 Ukrainian Refugee Support Worker
Purpose of the Post
The Ukrainian Refugee Support Worker will be employed by NTDC under funding from Tipperary County Council. The successful candidate will act as a support person for Ukrainian refugees in the North Tipperary area. They will co-ordinate day to day activities and organize support and advice systems, provide advice and guidance and accompany refugees for translation purposes as required.
They will work as part of the NTDC team to support clients into our complimentary services, training and capacity building and refer clients to other relevant agencies as necessary. Fluency in Ukrainian and English is essential for this post.
Principal Duties and Responsibilities

• Engaging in outreach community development work with Ukrainian Refugees in North Tipperary.
• Identifying the needs of the target group and engaging and supporting refugees to avail of supports and training available through NTDC and other programmes/agencies as required
• Building links between target groups/communities and relevant agencies
• Recording individuals and completing the required paperwork and consent for monitoring purposes
• Work as part of the team within NTDC.
• Prepare reports on programme activities and actions as requested by the Board and Senior Management.
For more information on Job Description, click link 2022 Ukrainian Refugee Support worker
For application form for the above role, click link 2022 Ukrainian Refugee Support Worker Application Form
Ukrainian Project Administrator –Part-time (15hours);
Temporary 12 month Fixed term
Title: Project Administrator–SICAP Ukrainian RefugeeProject
Reports To: Project Coordinator, NTDC Senior Management team Funder:
This position is 100% funded by the SICAP Ukrainian Targeted Budget 2022.
Salary: Point 1 on Admin Scale€24,397 (this will be prorated from a 37 hour week)
Overall Purpose of the Role: To support the delivery of the SICAP Ukrainian Refugee project.
Specific Responsibilities:
Provide administrative support in the roll out of the project within targeted geographic areas
Liaise with key staff within project partners organisations to build database of participants engaged
Work with Ukrainian Project worker in developing a database of tutors and mentors to support delivery of the project
Set up and circulate details for training, workshops and mentoring sessions etc as required
Record-keeping of programme data, e.g., attendance data, referral forms, registration details for individuals, families, etc
Process and file budget spends and monitor budget spends with Project worker and management
File maintenance of all programme documentation
Collect monthly progress reports
Log tutor and mentor hours worked, payments and reporting same to Line Manager
Support project staff in the data entry from baseline analysis.
Support Line Manager to prepare relevant documentation for submission as per funding agreement
Reporting / feedback to Line Manager on issues relating to the programme delivery
Preparation of agenda and related documents for project implementation meetings
Sharing of information as required by Line manager
For more information on Job Description, click 2022 Ukrainian Project Administrator Job Description
For application form for the above role, click 2022 Ukrainian Project Admin Application Form