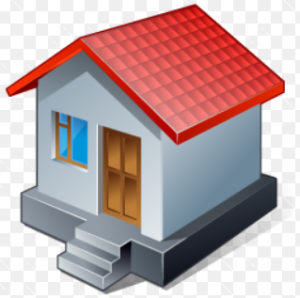 If you are over 70 years old or are categorised as vulnerable, then you have been advised to "cocoon".
This means staying away from other people so that you are better protected from COVID-19.
This can feel unnatural and a little unsettling, so we've put together some advice to try to make it a little easier.
How to cocoon
Cocooning is staying at home to protect yourself from COVID-19. You should leave your home as little as possible and you need to stop all face to face contact with others and with members of your household as much as possible.
Family, carers, neighbours and public services will help ensure you have the support you need.
What you must do:
stay at home as much as possible and avoid contact with others in your house who are continuing to go outside. From next Tuesday 5 May, you can go up to 5 kilometres from your home for exercise as long as you avoid all contact with other people
keep in touch with family and friends over the phone or online if you have access
keep yourself mobile by getting up and moving as much as possible
ask neighbours, family or friends to get any shopping or medicine you need – do not go out shopping
arrange for food or medicine deliveries to be left outside your door
use the phone if you need to contact your GP or other services – do not leave your house
What others living in your home must do
The rest of your household do not need to adopt the above cocooning measures for themselves but are expected to do what they can to support you.
They can do this by:
keeping at least 1 metre (3 feet) and where possible 2 metres away from you, if they have to enter the same room as you
cleaning their hands regularly and making sure to cough or sneeze into their elbow or tissue and bin immediately
using a different toilet and bathroom to you or else clean it before you use it – consider drawing up a rota for bathing, with you using the facilities first
using separate towels from you, both for drying themselves after bathing or showering and for hand-hygiene purposes
taking it in turns to use the kitchen
not sharing cutlery and utensils
cleaning all surfaces with usual household detergent
For more information go to HSE.ie.
Keeping well
It is very easy to become anxious and lonely when you must isolate yourself from others. This combined with worry about your health and the health of family members can make this a challenging time.
Here are some simple tips to help you through:
try spending time with the windows open to let in the fresh air, arranging space to sit and see a nice view (if possible) and get some natural sunlight
if you have a garden or backyard, go out and get some fresh air but please keep away from other people including neighbours. Keeping a distance of at least 1 metre but where possible 2 metres (or 6 feet) from other people is recommended
spend time doing things you enjoy – this might include reading, cooking, other indoor hobbies or listening to favourite radio programmes or watching TV
take care of your general health by eating healthy well-balanced meals, drinking enough water, exercising regularly, and avoiding smoking and excess alcohol
it is so important to stay connected with others. Pick up the phone and call a friend. Try and keep in touch with your normal social groups, using alternative methods such as video calls or social media. Go online and find groups with similar interests to you through online forums and get chatting
stay informed. As this is an ever-changing situation, it is good to keep yourself up to date with the latest messages. However make sure to get your information from reliable sources only
make sure to take the time to switch off. There is so much information out there, that it is easy to feel overwhelmed. It is good to take a breather and think about something else. Being creative is a great way to do this
For more information on minding your mental health during the COVID-19 outbreak go to HSE.ie.
Minding your long term health condition during COVID-19
Those who have long term health conditions may be more at risk from serious illness related to COVID-19 and will need to take extra care to protect themselves.
Here are some simple tips for taking care of yourself during this time:
continue to monitor your condition and make sure to call your GP if your condition worsens. GP's are still there for all those who need them
continue to take your medications and make sure that you don't run out. Talk to your GP or your pharmacist if you have any concerns
stress can worsen your condition. Make sure to look after your mental health by staying connected to loved ones, keeping active, and doing activities that you enjoy
For more information, the HSE self management support team have developed an information leaflet with great advice on how to take the best care of yourself while cocooning.
Minding your long term health condition during COVID-19
People with long-term health conditions may be more at risk of serious illness if they get COVID-19. This guide is to help them self-manage their long-term health condition during this time.
Cancer care
The National Cancer Control Programme, Cancer Care West and the Irish Cancer Society have set up a dedicated national telephone service to provide comprehensive specialist support to cancer patients, survivors, their families and carers, who may be feeling very distressed at this time. The service is also available for children and teenagers using appropriately trained and vetted practitioners.
This remote service, which is confidential and free, is available nationwide, 7 days per week, for the duration of the COVID-19 emergency, and is delivered by qualified cancer care professionals.
The Together 4 Cancer Concern helpline will be in operation from 9am to 8pm Monday to Thursday and from 9am to 5pm Friday to Sunday. To contact the helpline please call: 1800 200 700 or email cancernurseline@irishcancer.ie
Feeling safe
If you are concerned for your safety while cocooning, there are plenty of supports out there to help with whatever concerns you may have:
if you receive essential care from friends, family members, or care workers, speak to your carers about extra precautions they can take to keep you safe. Speak to your carers about backup plans for your care in case your main carer is unwell and needs to self-isolate
local authorities – all local authorities are working with voluntary services to ensure that no one is without essential food or medicines. Find details for your local authority here
ALONE is providing a telephone support line, seven days a week from 8am – 8pm, for all older people, their families, and those who are medically vulnerable. If you need any advice, reassurance or additional support call them at: 0818 222024
Gardaí – if you have any safety concerns, or need any essential items brought to you, contact the Gardaí, they will be more than happy to assist you or direct you to relevant services
Caring for others who are cocooning
If you are taking care of someone who is cocooning, either as a volunteer, a family member or a carer, it is vital that you take all precautions to ensure that those you are caring for are kept safe and well.
Click here to find the most recent guidelines.
Alternatively, if you are not a registered volunteer but are aware of any vulnerable people around you, a simple call or text on a regular basis to check in with them, to see if they need anything can be a huge help. If they do ask you to get essential items for them, make sure to also follow the guidelines above.
If you would like to become a volunteer go to Volunteer Ireland for more details.
If you are caring for someone who is suffering from dementia, the HSE Understand Together team have come together with the Alzheimer Society of Ireland to create a booklet on activities to do at home while cocooning. You can find the booklet below.
Missing link item!
At home activities
A selection of at home activities for people with dementia, their families and carers.
Source: https://www.gov.ie/en/publication/d56870-cocooning/
(Image from Google)