International Women's Day Celebration (Borrisokane)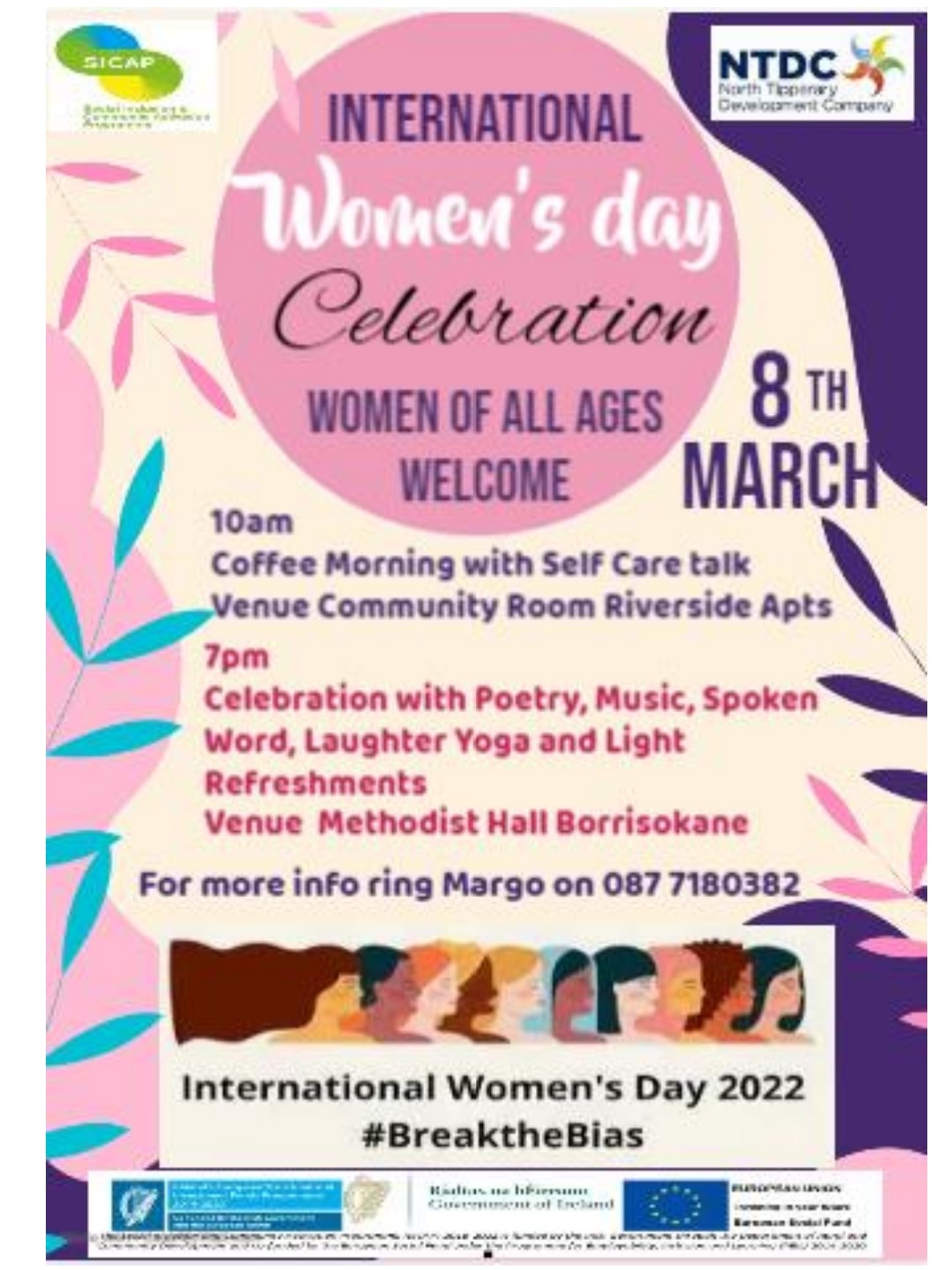 Events taking place in Borrisokane on Tuesday 08/03/2022 to celebrate International Women's Day.
10.00 am Coffee Morning with Self Care talk at the Community Room, Riverside Apartments, Borrisokane.
7.00 pm IWD Celebration with poetry, music, spoken word, laughter yoga and light refreshments at the Methodist Hall, Borrisokane.
Contact Margo on 087-7180382 for more information.