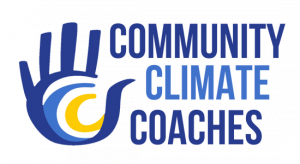 Are you a facilitator, community organiser, active volunteer or local authority / agency staff working in County Tipperary?
Then this is for you!
Picture it …
Resilient, regenerative local communities in County Tipperary inspiring change, embodying innovation, and solid in tackling the climate, biodiversity, and energy storm head-on.
What's not to love, but how do we get there?
Community Climate Coaches is a pioneering programme and an exciting opportunity for individuals interested or active in facilitating community-led development and sustainability. This Continuous Professional Development programme will build your skills and knowledge to empower change at the grassroots level.
Community Climate Coaches will ensure engagement and action within the five municipal districts of Tipperary. For the duration of this project, April 2023 to April 2024, we particularly want to encourage those working with, or from, seldom heard communities to participate, regardless of their previous experience in this area.
Apply here or contact us at coaches@sustainable.ie Or read the full programme description
If you know anyone who you think would be perfect for this project, please let them know about the Community Climate Coaches programme!
You will have the opportunity to facilitate increased local well-being and resilience, enabling stronger, thriving communities.
Programme activities include:
Establishing a Climate Coaches Community of Practice or training network in County Tipperary
Three In-Person and Seven Online Sessions
Learning with experts
Co-hosting three community events in each of the five municipal districts
Developing climate resilience projects within your community
Co-designing a Toolkit for community-led development and sustainability
Replicating best practices nationally
Addressing climate anxiety and overwhelm through reconnection and action
What commitment is required from you?
As a participant, you will benefit from Continuous Professional Development via expert advice and support sessions, three of which are in-person. Full attendance is highly desired for the success of the overall project. These sessions will be held on Saturdays with venues in Cloughjordan (May 20th 2023), Cabragh Wetlands (June 10th 2023), and South Tipperary (venue TBC, September 16th 2023).
The following themes will be covered:
Nature & Place Connection
Community Story and Asset Mapping
Community Conversations on Climate Resilience.
Online sessions will also be held to advance your skills in facilitation, community development, and engaging your local community, to empower you to be a Community Climate Coach. Following these coaching and training sessions, participants put their learning into practice by working with their local communities to lead regenerative community development, fully supported by experienced facilitators in Tipperary.
Connect. Inspire. Act!
We want you on the team. Apply here or contact us at coaches@sustainable.ie with any questions. If you are interested but have any additional needs that wouldn't allow you to participate, do get in touch and we will do our best to accommodate you.
Facilitating Community Well-Being and Resilience!