NTDC's Tús and RSS teams were delighted to be able to support Sinead Lawlor on her quest to provide supplies of PPE to our frontline hero's.
As you can see from Sinead's GO FUND ME page, she has managed to raise well over her target of €5,000 so far, with the absolute generosity from the people of Ireland and beyond.
Here is a word from Sinead Lawlor on her journey so far…..
"The Covid-19 crisis has arrived and changed daily life as we knew it. My name is Sinéad Lawlor and I have been working in the Costume Industry for 20 years. I have am connected to a network of exceptional colleagues who are designers, pattern makers, seamstresses and tailors.
It became apparent that scrubs, the basic garments worn by medical personnel, were in short supply for our frontline heroes. In the costume community we are no strangers to a challenge and we thrive through communal support and problem solving among our fellow costumers. Ordinarily we produce costumes for theatre, TV, film and opera; in these extraordinary times we have responded by creating a remote production line, delegating the tasks of sourcing materials, cutting, sewing and distributing scrubs to go where needed in our respective communities.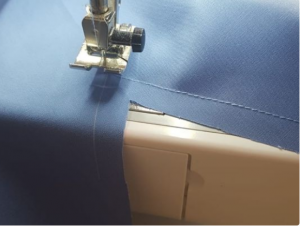 We are currently making scrubs in Dublin for St. Mary's in Phoenix Park and the Capuchin Centre. Scrubs have already been delivered to Portlaoise Hospital and various local nursing homes. Packages with materials and patterns have been sent to fellow colleagues nationwide. We have devised a system to cut the fabric and prepare sets of scrubs, ready to sew with all the necessary information, direct to the doorsteps of volunteers to sew nationwide, to facilitate the production of scrubs from home. These scrubs will then be donated where needed in the community where they have been made.
We are reaching out to skilled people in their homes, with a drive to help, challenged by the increased restrictions on movement; through some planning and logistical support, people may help contribute to their communities in this time of crisis. By supporting this project, you are both supporting the practical needs of our frontline workers and enabling the power of community spirit. We are heartened to collaborate with the ICA on this project.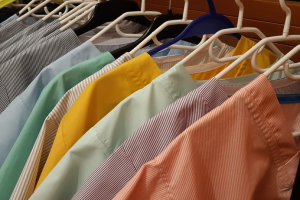 This is an entirely voluntary project, any funding raised will cover the costs of materials and distribution of scrubs. The further goal of this enterprise is to raise funds for PPE donations to the causes where it is needed. It is vital that where feasible we support Irish companies producing PPE at this time, to establish production and supply chains of PPE, to help protect our citizens and frontline workers. I would like to express our gratitude to James Seaver McGlynn for technical advice to get us started. Sincere thanks also to Anto and team at WM Trimmings and to Ken Borland, who have been supportive in the supply and delivery of materials".
MAY 30, 2020 by Sinead Lawlor, Organizer
Lovely to hear updates coming in from all over the country;  Well done and big thanks to Mary O' Dwyer, Philomena Keys and the Tús and RSS supervisors and participants from North Tipperary Development Company who have made and delivered scrubs to Ashlawn Nursing Home in Nenagh. Mary and team are preparing to make more scrubs, in the meantime they are using funds raised by their organisation through the SICAP programme and Joanne McCarthy to make PPE gowns for local donation to Nursing and Care Homes. This generosity, skill and activity is a great inspiration.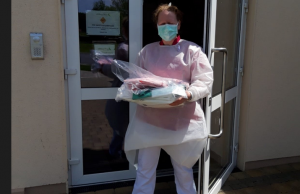 If you would like to support Sinead on her quest, please visit her GO FUND ME page.
Source: https://www.gofundme.com/f/sew-scrubs-for-ireland/campaign/gallery/36?viewupdates=1&rcid=r01-159084498204956fd17256624181&utm_medium=email&utm_source=customer&utm_campaign=p_email%2B1137-update-supporters-v5bSew%20Scrubs%20For%20Irelan