The Government intends to reopen primary and secondary schools at the end of August, the Taoiseach has said.

At a press briefing after today's Cabinet meeting, Leo Varadkar said they are particularly paying attention to new and emerging research about the potential risk of schools being open.

"We know that it's not a no-risk scenario, but it is a low-risk scenario," he said.

"We are learning from the experience of countries that have at least partially reopened schools already, and from the experience of countries that have had to reimpose restrictions."

Mr Varadkar said he believes they will achieve the target of opening schools at the end of August, although all students might not be able to return every day for a full day.

He said the objective is to open the schools "as fully as possible, as soon as possible".

It comes after a report by public health experts from the Health Service Executive found that schools are not a high-risk setting for the transmission of Covid-19.

The report published in a European journal on infectious disease surveillance concludes that the reopening of schools should be considered as an early rather than a late measure in the lifting of restrictions.

The public health experts examined all known cases of the disease where those involved had been in a school environment in this country.

There were six cases  – three children and three adults – including one teacher.

An examination of more than 1,000 contacts of these cases in the school settings, showed there were no confirmed cases of Covid-19 in the following 14 days.

The contacts were exposed in the classroom, during sports lessons, music lessons and choir practice for a religious ceremony, which involved a number of schools mixing in a church environment.
The authors say there are "no zero risk approaches, but the school environment appears to be low risk."
In the case of the three children, no cases of onward transmission to other children or adults were identified in a variety of settings.  These included music lessons – for woodwind instruments – and choir practice, both high risk activities for transmission.
No onward transmission from the three identified adult cases to children was identified.
The only documented transmission that occurred was between two of the adults and another adult in a working environment outside school.
---
The authors acknowledge that the study is limited by the small numbers and the fact none of the children involved were younger than ten years old.
At the time there were no reported cases of outbreaks in childcare facilities. The study also notes that only symptomatic contacts were tested.
The authors say before schools were closed on 12 March, either the individual school was closed or all children and staff involved with a confirmed case were excluded.  But they say all the contacts of the cases listed in the study were exposed to the cases before the schools closed.
They conclude that the results echo the experience of other countries and suggest schools are not a high risk setting for transmission of Covid-19 between pupils or between staff and pupils.
The cases of the children examined were in primary and secondary schools, with no transmission in either setting.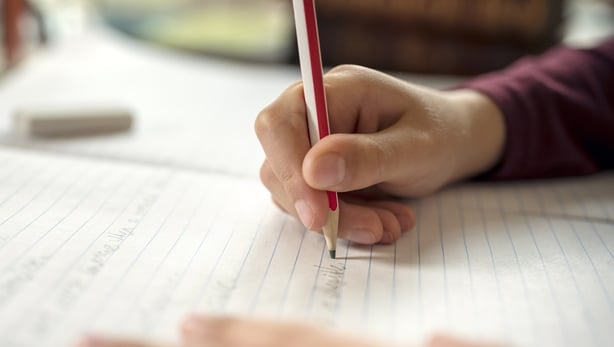 The authors say there are "no zero risk approaches, but the school environment appears to be low risk".
They say careful attention will still need to be paid to hygiene and respiratory etiquette in the classroom and areas where staff gather.
Monitoring for and exclusion of staff or students with symptoms as well as contact tracing will have to continue and public health control measures would be put in place if cases within a school are identified.
But they say if these measures are adhered to, there is no reason to believe schools could not be safely reopened.
Of the six cases, the data indicates none had been infected in a school setting.
One child was a primary school student, while the two others attended secondary schools.  One of the adults was a teacher, while the other two conducted educational sessions in schools that were up to two hours in duration.
Five had symptoms of either a cough or fever, while one of the children was asymptomatic and was tested as part of a household cluster.
One case was related to travel to Northern Italy, while three were part of a single household outbreak, also linked to travel.
One case was a close contact of a confirmed case, in a recreational context, outside school. One case was a contact of another case and transmission occurred in a work environment, again outside a school setting.
Among more than 1,000 child contacts of the six cases there were no confirmed cases of Covid-19.
In the school setting, among 924 child contacts and 101 adult contacts, again there were no cases.