Tús and RSS participants and supervisors of North Tipperary Development Company were in full swing with the cutting, sewing, packing and delivery of disposable gowns to various places across North Tipperary including Nenagh Hospital and Thurles Hospital. This is a fantastic initiative that helps NTDC do their bit in support of Tipperary's frontline healthcare workers.
RSS participant Mary Ryan Rody delivering gowns to Hospital of Assumption Thurles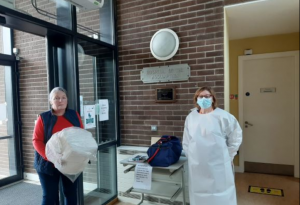 Louise Morgan Walsh, staff member from Nenagh hospital receiving gowns.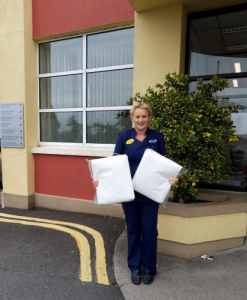 NTDC staff involved in the project were: Philomena Keyes Tús Supervisor, Joanne McCarthy SICAP and Mary O'Dwyer RSS Supervisor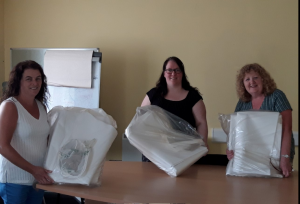 Tús participant Joanne making the gowns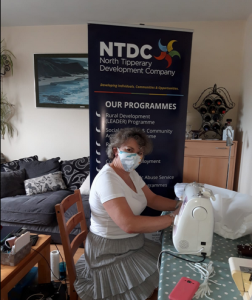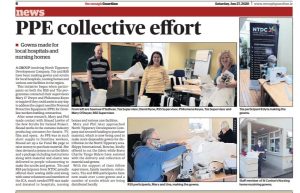 If you require any further information about any of our programmes, please click HERE